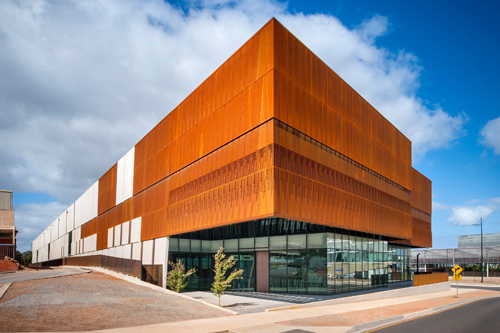 Over our many years of servicing the commercial and residential market, we've built up quite an impressive project portfolio.
We pride ourselves on our ability to integrate seamlessly with clients and consultants at any stage of a project.
Our in-house drafting team is equipped with the very latest in design and modeling software. Our onsite team of installers is supported by a network of experienced estimators and a dedicated production crew.
The best range of roofing and cladding materials in South Australia
At Cladding & Roofing, we enjoy a close association with the industry's leading suppliers. We're proud to offer our clients the most diverse range of façade products in South Australia, tailored to suit almost any application or budget. All of our products are fabricated in-house.
Although the installation of composite panels still our core focus, we can offer our customers an extensive range of products from the following companies.